The Bocksten Sim
The Bocksten man probably died between 1350 and 1370. His clothes are well known because they are among the best preserved clothes from medieval Europe. Although the clothes were somewhat simple, he was very fashionable for his time. It is believed that the Bocksten man was upper class or perhaps represented some authority. He was not a farmer because he was not very muscular and therefore not likely to have worked very hard physically.
The tunic is characterized by a rounded and wide neck lining that was typical for the time. No lacing was needed. The arms were narrow compared to earlier periods but not so narrow so that buttons or lacings were needed there either. The front and the back are one piece without any shoulder seams. The width of the skirt is increased by insertion of gores in the front, back and sides. His legs were covered by hosiery and he had leather shoes.
The tunic mesh has all morphs. It has two alpha parts, the knife sheath that hangs from the belt, and a bag that is hidden on this recolor but that I plan to use in other recolors. Faces; 2102
Do what you want with the Bocksten sim. Here are some suggestions.
1) Make him a playable sim and let him live a happy life and die of old age.
2) You could also turn him into a townie and let him walk around in your hood.
3) You could repeat history. Let some farmers murder him and move his grave to a community lot with a bog. However, sims cannot put stakes through dead sims' hearts like someone did to prevent the real Bocksten man to come back and haunt after death. This time around he may therefore come back.
_______________________________________________________
Some characters from chapter 49
I made these five sims for supporting roles in chapter 49. They were gifts for my daughters who are huge fans of their real life models. You might (or might not) recognise them although I have disguised them in medieval/fantasy clothes and changed their names.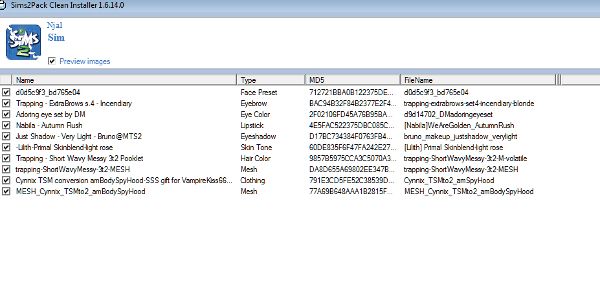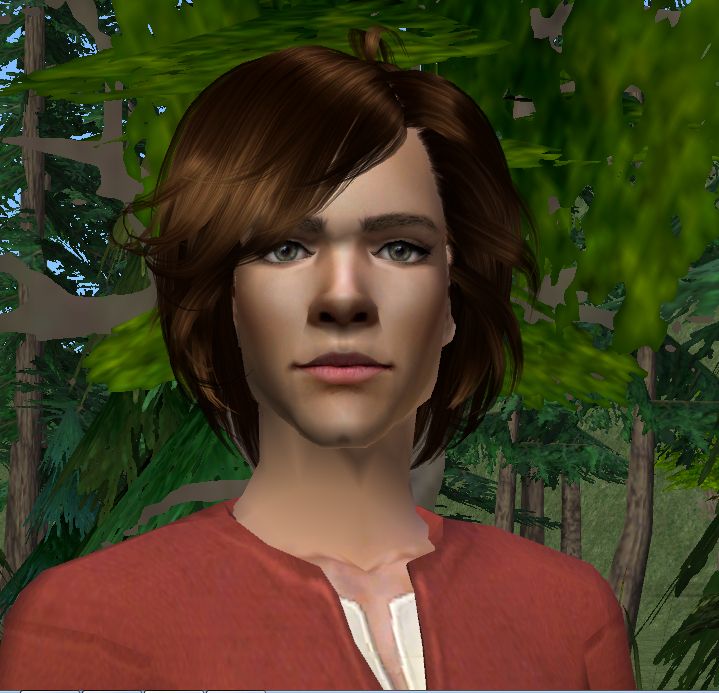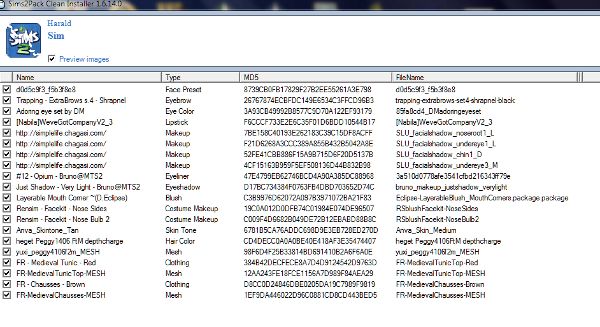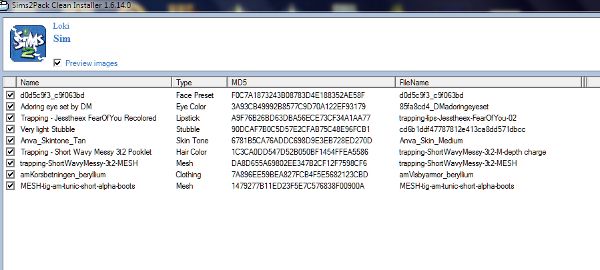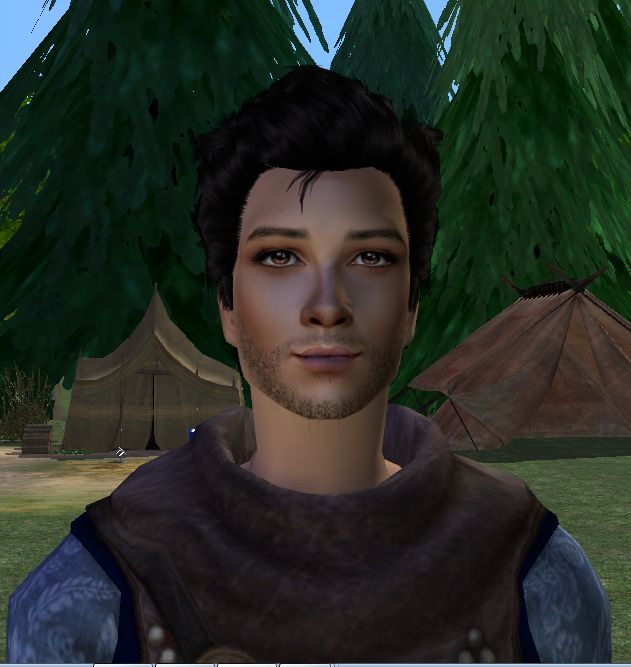 ________________________________________________________________
Self sim
This is my self sim as close as I can accomplish. My own hair style is not very medieval so I took the liberty to choose one I like better but close to my own hair color. I wish it was that simple to choose hair style in real life :) .
In my game her aspiration is family with knowledge as second aspiration.
The left eye will be your own default brown. If you want your sims of other ages to have different colored eyes (Heterochromia iridum) you need
GeneralZoi's Cyborg eye mesh
and if you want mismatched eyes with another color than brown for the left eye you need
HystericalParoxysm's recolors matched mismatched eyes accesorire